Hi! I'm Beth.
As you've probably realized, I am the face behind Spirit + Soul. I got my start with those funky disposable cameras, then good old flip phones. Photos have always spoken to me. But it wasn't until I started working as a newspaper reporter that I fully grasped the power they hold, the emotion they evoke. And, well, here we are! 
When I'm not taking photos, I can probably be found designing websites, hanging at CrossFit or at spending time at home with my hubby, three pups and little boy (that's a whole other adventure!)
The Experience
My goal in capturing your photos is to make you feel natural and at ease. I'm a conversation maker and love learning about the lives of my clients. Check out this video for a glimpse into a session with me.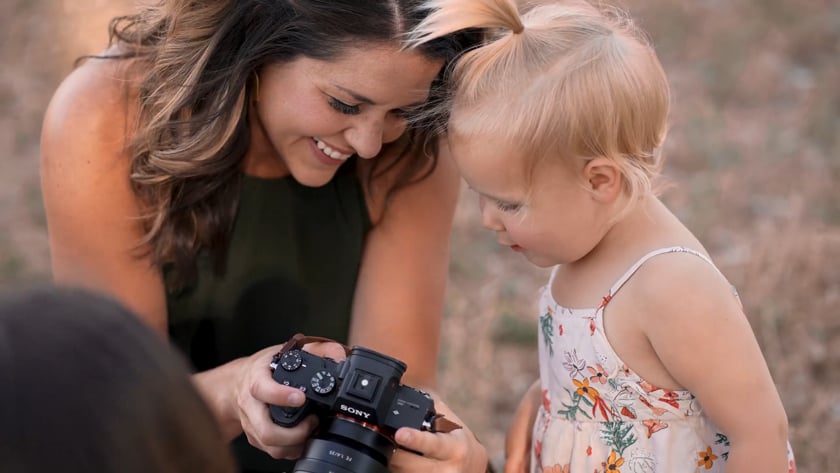 My Why
You know how sometimes you look at another person, and you are just awe-struck by their presence, by their deep and overwhelming beauty and grace? And then you get to know them, and maybe you tell them that.
And they are surprised because they don't see themselves in that light. 

THAT is my why. I want you to see yourself, your family, your child IN THAT LIGHT, through the eyes of another. I want you to look at a photo and think, "Oh, there I am" or "There we are," in a manner deeper than the physical sense. If you're waiting for the perfect time or circumstance to make the investment in photos....you won't find it. AND THAT IS THE BEAUTY OF IT. I promise. 
I won't lie, you have your choice of many talented photographers in this area. In some cases, I may refer you to them if I feel they could serve you better! My goal is to provide a photo experience where you feel heard and seen. I am not a stand-still-smile-and-say-cheese type of photographer. If you want a photographer who will make you physically smaller, or who will make your skin silky smooth, I'm not that person either. BUUUUT if you thrive off of and believe in authenticity, then I am your person. I want to capture the real-life moments for you:
Sound like your kind of person? Great. Let's do this thing!
Back To The Basics
These are a few of my favorite things (and yes, I know you sang that!) 
Want to make some magic? Reach out with any and all questions!
"She took my vision and TOTALLY surpassed my hopes and dreams! I am seriously in LOVE with every single photo she took."
Whitney G.


"Beth captured the very essence of our wedding and our love for each other and our family. I can FEEL it in the photos. It is clear to me that Beth has a gift. She is truly an artist."
Melissa B.
"She was so easy to work with, even with a larger group (including keeping the attention of a two year old). She truly is passionate about what she does and it shows through her photos!"
Kayla F.